Do you or someone you know need some support? Contact us today or make a referral (apply for a service) below. 
Welcome to ADL 
 ADL is a not-for-profit youth services provider working with young people and their whānau across the lower South Island. 
We see clients either in person (face-to-face) as well as online (video) or by phone – and can work with you at one of our service delivery sites, or at your school, in the community or at home.
We have offices in Dunedin, Timaru, Cromwell and Invercargill and also cover more rural and remote areas with mobile staff who can come to where you are.
Our services are FREE to clients and their families.
ADL - Rarangahia Ngā Ara Ora refers to weaving pathways of wellbeing: It highlights how ADL is client-centred and works with young people and their whānau to determine their own definitions of wellness and their unique pathways to wellbeing.
The Five Ways to Wellbeing
Ētahi Ara E Rima Ki Te Ngākau Ora
There are five simple things you can do now as part of your daily life – at school, work or at home – to build resilience, boost your wellbeing and lower your risk of developing mental health problems.
 These simple actions are known internationally as the Five Ways to Wellbeing.
Take notice: Me aro tonu
Be active: Me kori tonu
Keep learning: Me ako tonu
Connect: Me Whakawhanaunga
Give: Tukua
 If you are between the ages of 12-24, and would like to learn more about the Five Ways to Wellbeing including resources and activities, visit our Wellbeing eCoach page by clicking the link below.
 
ADL Services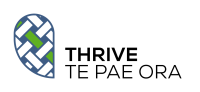 Thrive is a free professional counselling service for young people aged 12 to 24 and their whānau living in the lower South Island. It's a safe, non-judgmental and completely confidential service offering between one to six sessions of coaching, talking and problem solving to help you cope with life's ups and downs. We focus on helping you build skills to manage mental health difficulties or substance (drugs and alcohol) use. Our aim is to improve your overall wellbeing by enhancing the qualities you already have, so you can bounce back more easily in the future.
Visit the Thrive website for more information and to register for this service online or contact us below.
 Adventure Development Counselling (ADC) is a longer-term program that offers young people aged 13-19 support who are wanting more intensive help with mental health or alcohol and drug concerns. ADC focuses on using activity and outdoor experiences to help develop new skills to better manage difficult times. Young people will attend counselling sessions, day activities and all going well will be invited to attend a 4-9 day outdoor 'journey'. We also support cultural identity with immersive marae-based journeys. 
Speak to one of our team members if you would like to know more or contact us below.

 ADL is proud to support diversity of all kinds with our young people, their whānau and communities.
Funded by Te Whatu Ora, Health New Zealand, MSD and other NZ government agencies.